Functional Medicine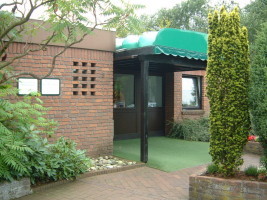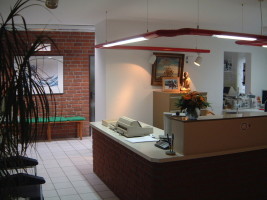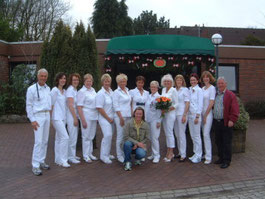 What is Functional  Medicine?
An example:
If you had an allergy you probably would consult a dermatologist or an internist. Both doctors would focus their therapy on the allergic symptoms. Medications of choice would be anti histamine related substances and steroids. Additionally a desensitizing injection therapy may be initiated. As we all know, too often patients will need increasing amounts of steroids since the healing results can be poor.
Functional medicine detects lack of organ function by using resonance devices based on laws of physics as opposed to chemistry.  Chemical tools such as lab tests most often do not produce diagnostic results until the patient is clinically ill. Before clinical illness the patients feels a decline over a long period of time. This pre-clinical period can thoroughly be swiftly diagnosed by tools which document loss of working power of ailing organs. Functional Medicine identifies causes for that loss and can rebulid the working power (function) of each organ. 
At the core of life functions is the electro-dynamic magnetic field of each organ. Any distortion of those fields by toxic waste causes marked decline of working power and function of the associated organ.
As the MRI uses resonance laws of physics to produce images of the magnetic fields of our organs, Functional Medicine uses an array of other resonance methods in order to give a clear picture of causes and interconnections of organ dysfunction in a heart beat. Based on those findings, toxins can be eliminated and function restored. Not only will the patient feel the improvement subjectively, it can also objectively monitored by digitalized resonance devices such as the QUINT system (Steiner), or the ONDAMED (Binder).
     Some methods we are using as state of the art:   
QUINT SYSTEM (STEINER)
ELECTRO-AKUPUNKTUR VEGATEST (SCHIMMEL)

COMPUTER SEGMENT ELEKTROGRAMM (HEIM)
Ondamed (Binder)
OSTEOPOROSE THERAPY (BINDER/KESSLER)
Magna Charger Pro
HOMOEOPATHY (RADAR VITHOULKAS)
NES - NUTRIENERGETICS SYSTEMS (MASSEY/ FRASER) 
KINESIOLOGIE (KLINGHARDT, DENNISSON, THIE, KAEDING, CALLAHAN, DIAMOND)
BIOELECTRONIK (VINCENT).
MORA THERAPY 
MITOSAN THERAPY 

VEGASELECT THERAPY (LUDWIG)



VEGA COLOR THERAPIE
INDUMED THERAPY (METRONIK)
OSTEOPATHY (DORN METHODE)

COLORS IN HOMOEOPATHY (ULRICH WELTE) 
ISOPATHY
THERMOGRAPHY

IRIDOLOGY (DECK) 
FEET REFLEX ZONES
BACH FLOWERS
AUSTRALIAN FLOWERS
STT - (KÖHLER)
BIORESONANCE (BICOM)
MULTIRESONANCE (KÖHLER)
MATRIX THERAPY (KÖHLER)
MITOSAN THERAPY
VEGALUX THERAPY
SAUERSTOFF MEHRSCHRITTTHERAPIE (ARDENNE)
OZON THERAPY
CHELATION (NaEDTA / DMPS /CaEDTA)
INFUSIONS I.V.
AUTO SANGUIS THERAY
SONOGRAPHY
DOPPLER SONOGRAPHY
COMPRESSION-LYMPHTHERAPY 
AKUPUNKTURE
SCHRÖPFTHERAPIE

u.a.
Functional medicine would detect dysfunctions of other organs such as the smaller intestine or the bile system interconnected with allergic symptoms. Consequently Functional Medicine could largely complement the traditional anti histamine/ steroid therapies by improving function both in the smaller intestine and the bile system.
Imagine you have a health problem. An x-ray would show the image of  the organ, but would not tell us anything about how the organ works, how it is functioning. Functional Medicine would give us information about how well or badly the organ is functioning and especially how we could improve its function. For example, a toxic substance is responsible for a malfunction of the heart muscle, and Functional Medicine could find out which substance is responsible, and how we could eliminate that toxin to improve the function of the heart. 
For details on the methods beeing used please click #Therapies#
Numerous publications and presentations will explain the marvelous relationship between these methods. Some of them could be accessed under "Speeches/Publications" . Just click "Speeches/Publications" in the left column. There I will discuss how to treat and what to treat based on common sense and clearly defined data. Finally, these methods are scientifically secure, reliable and efficient.
Possible limitations in each method will be mentioned. Limitations are overcome by using a multiple approach with several different methods. Thereby we vectorize the health problem and avoid diagnostic windows. Again: in case of questions, please email.  
For more photos click also on photo gallery